Welcome to Vista Ridge Academy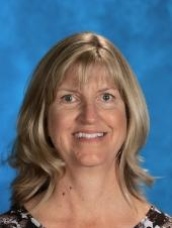 On behalf of Vista Ridge Academy, I would like to welcome you as you carefully review our school, academic curriculum and community. My prayers are with you as you allow God to lead in this very pivotal educational decision. At Vista Ridge Academy, our commitment to excellence is demonstrated in an environment that shares God's love in a real and personal way and teaches students about a life-long and spirit-filled relationship with Jesus Christ.
Our goal is to challenge, support and care for our students as they develop into accomplished young men and women of faith, scholars, athletes, artists and generous servants of their communities. Our gifted faculty inspires our students to step outside of themselves, to try new things and to learn about the importance of living in a diverse community where diversity is defined in many ways; culturally, socio-economically and through the multiplicity of academic and extracurricular endeavors.
I encourage you to spend some time on our website so that you can become better acquainted with our school community and the many programs that we offer young people. If you would like to gain a greater perspective of the academy, I recommend that you visit our school so that you can tour our beautiful facility located at the foothills of the Colorado Rockies and meet the many people who define the Vista Ridge experience.
Sandy Hodgson
Principal
Come visit us and learn more about our Preschool through 8th Grade program. Call 303-828-4944 to schedule a tour.