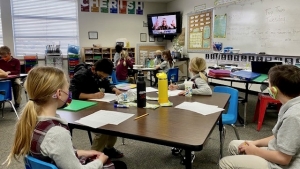 By Marsha Bartulec – Erie, Colorado …Students experienced a special week-long worship event at Vista Ridge Academy during the first week of April, where they were able to connect with God through lessons, stories, prayer, and fun, including an ending to the week which involved eggs being tossed from the roof.
The week of worship was sponsored by the RMC youth department team, which is visiting schools across the conference to encourage youth to dive deep into the theme "Fully Alive."
One third grader's favorite part was the theme song, This is Living, from Hillsong Young & Free. "The theme song at the beginning of each day was amazing! I liked doing all the hand motions," they remarked.
Each day, a new theme was introduced based on what it means to be fully alive with Jesus. They included, "Because God loves the world, He sent us Jesus"; "Because God sees me, I know that I am his child"; "Because God values me, I value myself"; "Because God is with me, I can do what is right"; and "Because God loves me, I can love others".
The week ended with some science and fun as Kiefer and Jessyka hosted the school's annual Egg Drop event. All students, from preschool to eighth grade, were invited to participate.
Students were given instructions and parameters two weeks prior to the event to create a device that would keep a raw chicken egg intact when dropped from the school roof. While Kiefer dropped each device from the roof, Jessyka helped students see if their egg survived. Those students with an egg that survived received a dress down pass, meaning that they were able to have a dress down day at school.
"We always have such fun at VRA! The kids have such a fun and loving energy and the teachers always make us feel right at home, said Jessyka Dooley, RMC assistant youth director. "Kiefer and I especially loved getting to help with the egg drop. We're so excited to see so many of the VRA students at Glacier View Ranch this summer."
Kiefer Dooley, RMC youth director, reflected on the week. "I had a blast connecting with the students at VRA for the week of worship. [The first four days] were online, so we met over Zoom and the kids saw us on TVs in their classrooms. On Friday, we zoomed into the classrooms from the school and helped with the egg drop in person! I was honored that the kindergartners wanted to "meet me in real life instead of on TV" and that the first and second graders wrote a song for me. It was a lyrical masterpiece, consisting entirely of my name in different melodies and harmonies. Overall, we were thrilled to make connections and encourage the students to live in the Fully Alive way of Jesus."
–Marsha Bartulec is the vice principal of administration at Vista Ridge Academy; photos supplied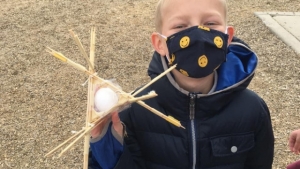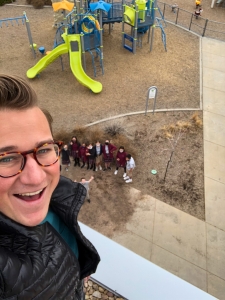 https://vistaridge.org/wp-content/uploads/2019/11/vralogo-horiz-340x80.png
0
0
Marsha
https://vistaridge.org/wp-content/uploads/2019/11/vralogo-horiz-340x80.png
Marsha
2021-04-15 21:38:06
2021-04-26 21:39:21
Worship and Egg Drop